As business leaders, we know that innovation is the only way to grow. We demand inventive thinking, but are we creating the right conditions?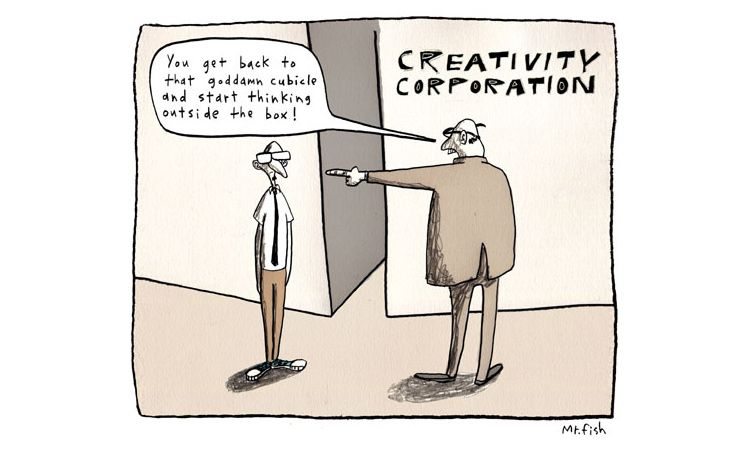 It sure would be nice if we could order up a family-size bucket of innovation in the same way we order food from a mobile app delivery service. But human creativity is more nuanced and requires support in order to flourish.
The most innovative leaders and organizations craft a deliberate framework that supports creative output, rather than restricts it. They use rituals and rewards to encourage inventive thinking and creative problem-solving instead of sharply punishing those who show up with a half-baked idea.
After studying human creativity for over 20 years, I can say with confidence that the biggest blocker isn't natural talent…it's fear. Fear is that poisonous force that robs us of fresh ideas and divergent thinking. If people are worried about backlash, they'll only play it safe instead of playing big. If we want out-of-the box thinking, we need to ensure that outside the box is as emotionally safe as hiding in the inside corner.
The good news is that all of us are creative. That's our natural state. When we remove the fear, creativity becomes liberated, which in turn can become the competitive edge we seek. Create conditions that support the creative process, and you'll enjoy a family-size portion of the most delicious ingredient on earth.