Albert Einstein famously noted, "We cannot solve our problems with the same thinking that we used when we created them." In our post-COVID world of skyrocketing inflation, supply chain meltdowns, the great resignation, geopolitical turmoil, extremist politicians, and an impending recession, there's never been a more important time to rethink our thinking.
The mindset that got us to this point in our careers – and history – is simply not durable enough to unlock success in a climate of volatility, change, and uncertainty. In fact, we must challenge our core beliefs; flipping them upside down to meet the challenges of today.
Simply put, we need to shift from being small-minded to becoming thrive-minded. Let's explore the difference: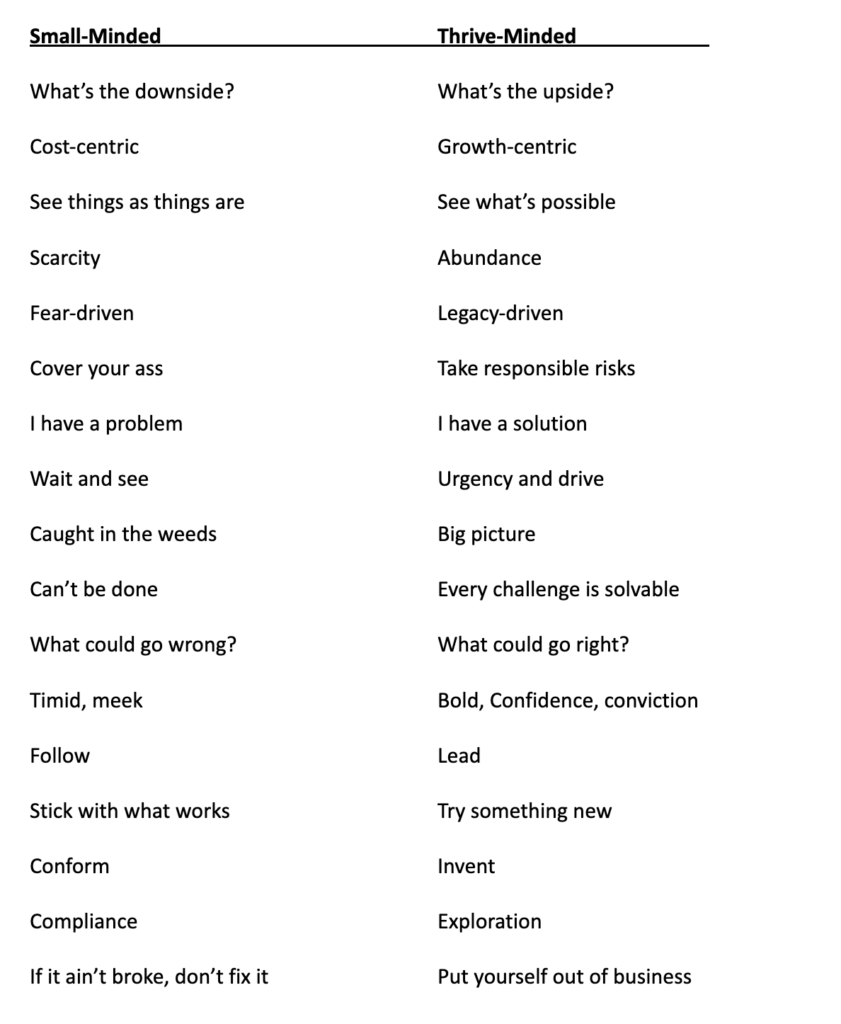 As complexity and challenges continue to expand, our best weapon to fight back is our ability to adopt the new mindset of success.  The more we shift out thinking, the better (and more sustainable) our results will be.